Lucy Cousins' books have sold over 26 million copies worldwide and are available in 29 different languages. 
10 Story Books inclusive of below, please click link for details:

1. MAISY MAKES GINGERBREAD
Maisy the mouse makes gingerbread cookies and shares them with her friends Charley and Tallulah.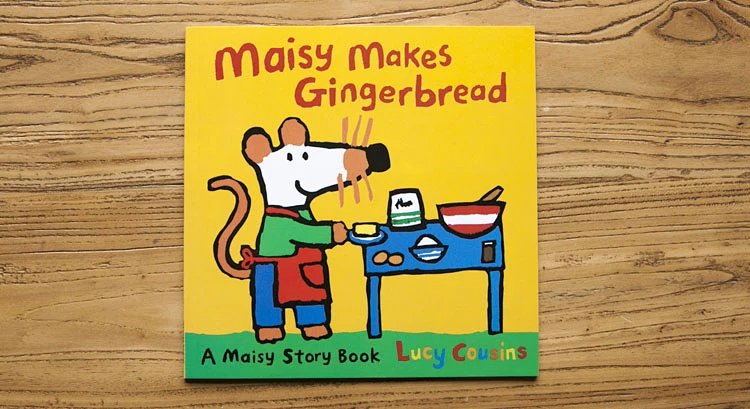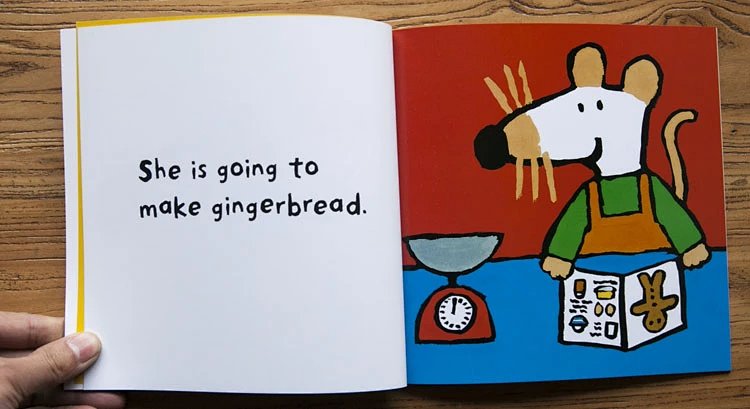 2. MAISY TIDIES UP
Everything is always fun with Maisy, even tidying up – especially if you have a friend who can come and help. Charley smells something delicious in Maisy's kitchen but has to wait until the floor is dry. Time passes more quickly, though, when he helps out by picking up some toys and washing the windows with Maisy. Now the floor is finally dry, and there are the treats, all ready to eat. Say hello to orderly happiness, a tidy house, clean windows - and cake! A story that parents will love as much as their kids!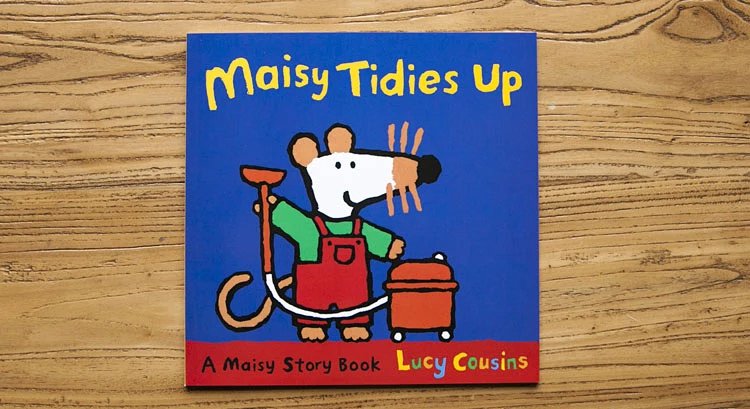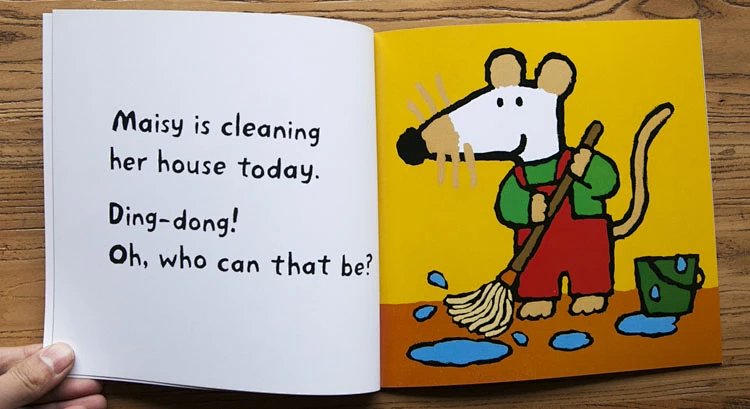 3. MAISY MAKES LEMONADE
MMMMM. In MAISY MAKES LEMONADE, it's a hot day, and Maisy is having a nice cold drink. Eddie is hot, too, but it takes a lot of lemonade to satisfy this thirsty friend. Not to worry - Maisy goes out to the garden and, with a boost from Eddie, picks some fresh lemons. Together they stir in some water and sugar, and there! A pitcher of refreshing lemonade. Now she just needs to go get some cups - but what is that slurping noise? Good thing they made enough for an elephant!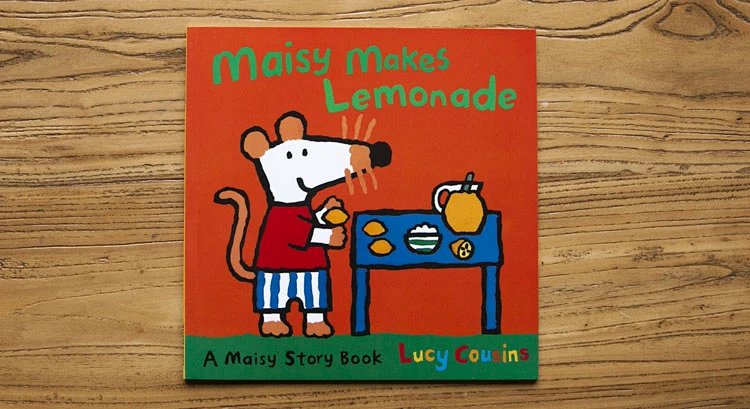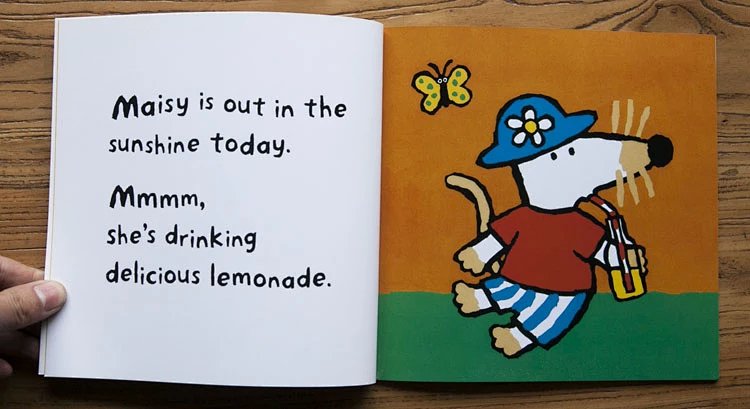 4. MAISY DRESSES UP
Join the adorable little mouse and her friends in this sturdy and colourful board book, introducing the very young to the appealing world of Maisy. In Maisy Dresses Up, Maisy has been invited to Tallulah's fancy-dress party, but what should she dress up as?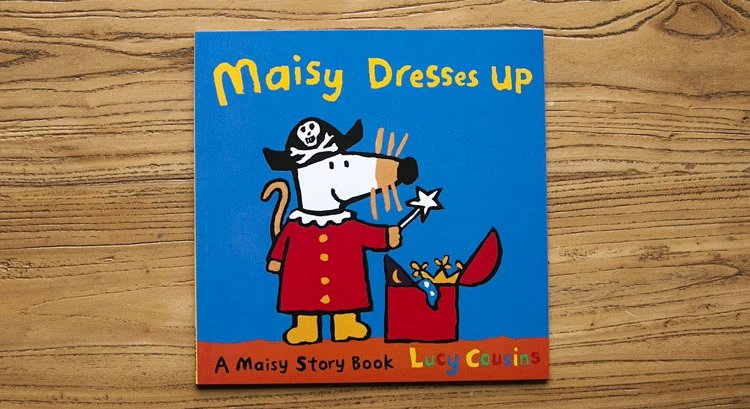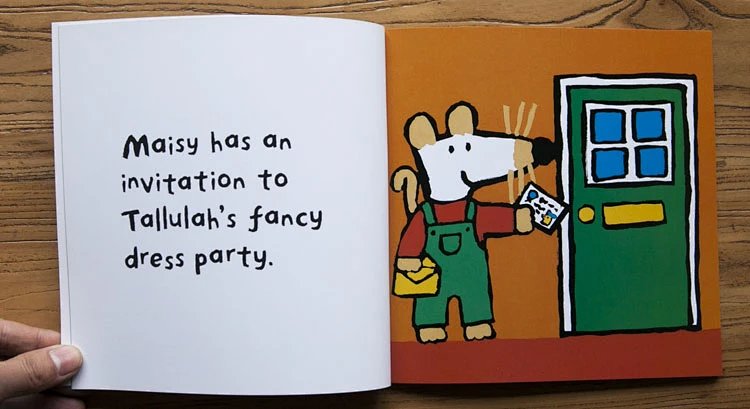 5. MAISY'S BEDTIME
Join the adorable little mouse and her friends in this new board book version of the classic picture book Maisy's Bedtime, in which Maisy has one or two things she must do before she can go to sleep...Very young children will love to read this story at their own bedtime, before snuggling up with the delightful Maisy plush doll, decked out in her brand-new outfit!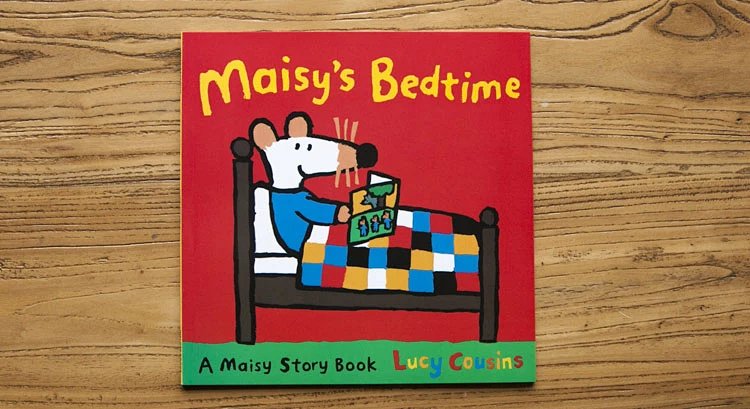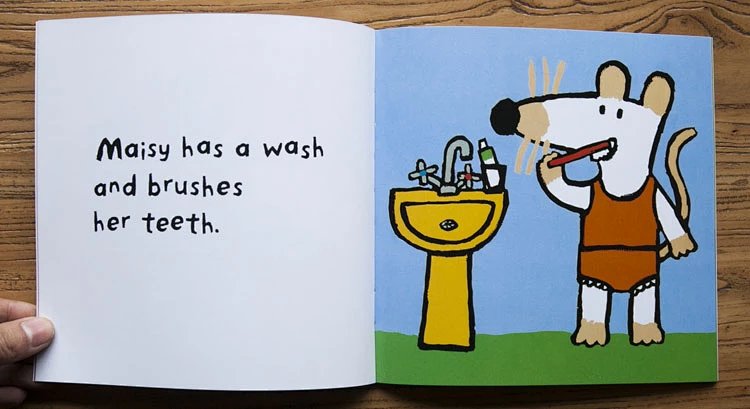 6. MAISY GOES SHOPPING
Charley and our favorite mouse make a trip to the grocery store to buy lots of goodies for lunch. Join Maisy and Charley on a colourful shopping trip. From choosing apples and bananas to paying at the till - and then home for lunch!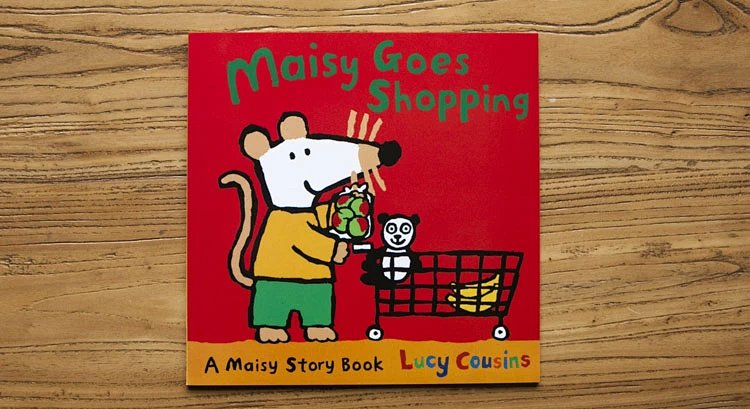 7. MAISY'SPOOL
It's a beautiful sunny day and Maisy and Tallulah are feeling hot. Only one thing for it – bring out the paddling pool! But, oh no, it has a hole! Maisy soon patches it up but along comes Eddie who is so big that he takes up all of the room in the pool! Not to worry, Maisy and Talullah can keep cool by showering under Eddie's trunk!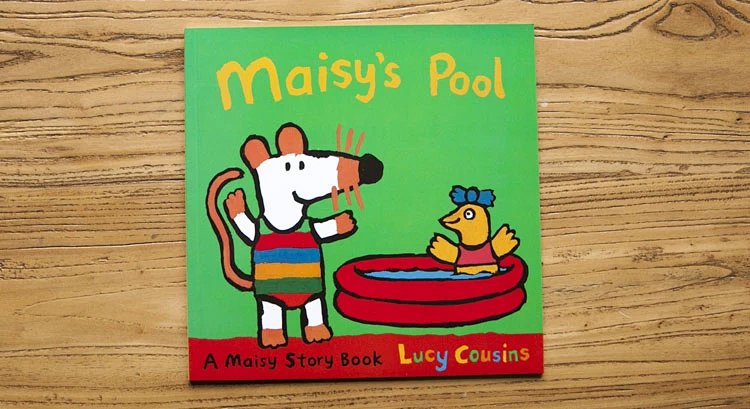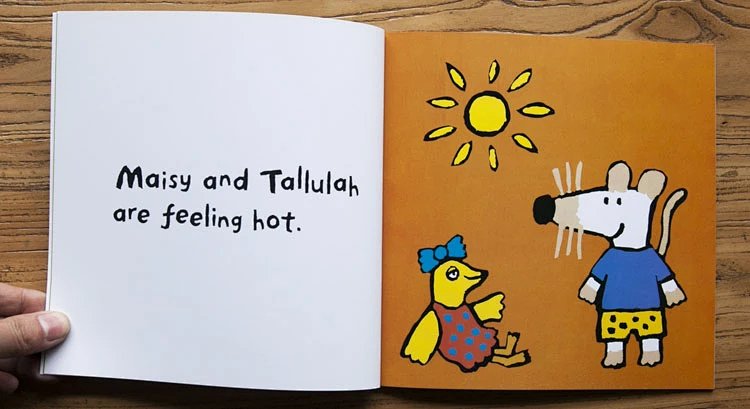 8. MAISY'S BATHTIME
It's bathtime for Maisy! She likes LOTS of bubbles and let's not forget Duck! Just when Maisy is about to hop in, ding-dong! Who's at the door? It's Talullah and she wants to play. What will happen next?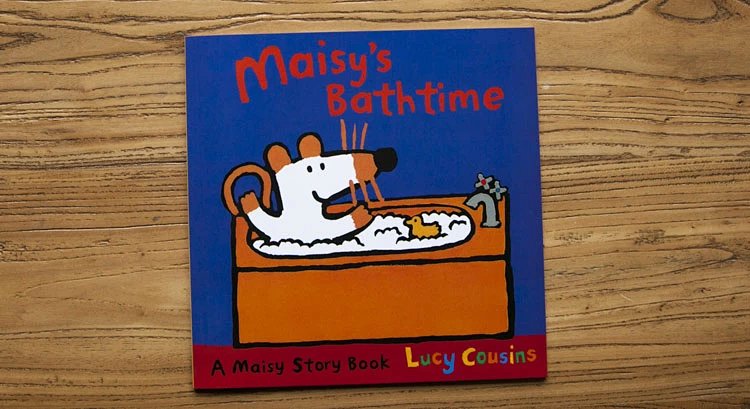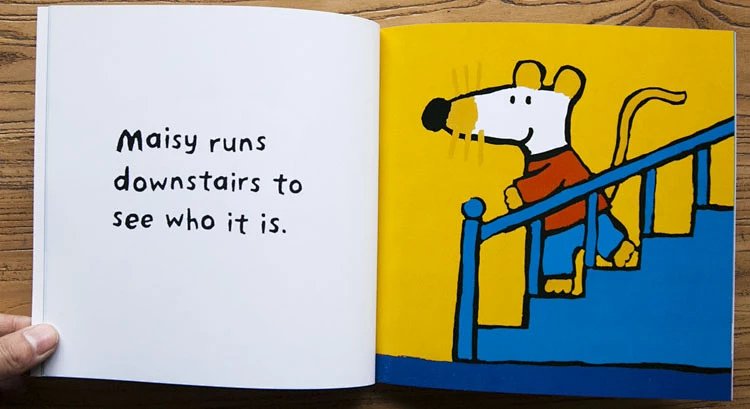 9. DOCTOR MAISY
In DOCTOR MAISY, Maisy and Tallulah play hospital. Poor Panda is sick, but feels much better with Doctor Maisy in charge. When it's Maisy's turn to need help, Nurse Tallulah comes to the rescue!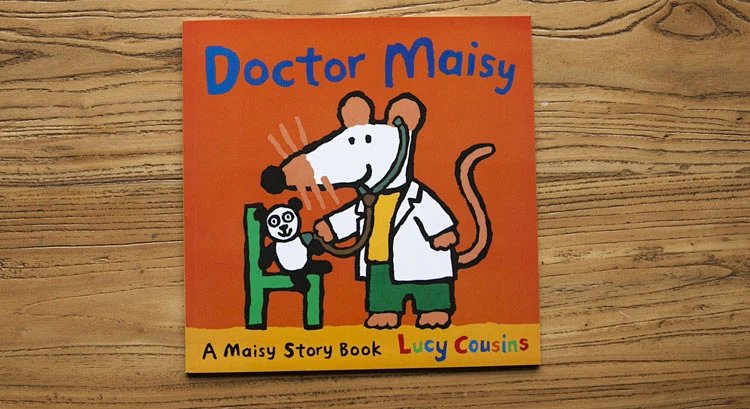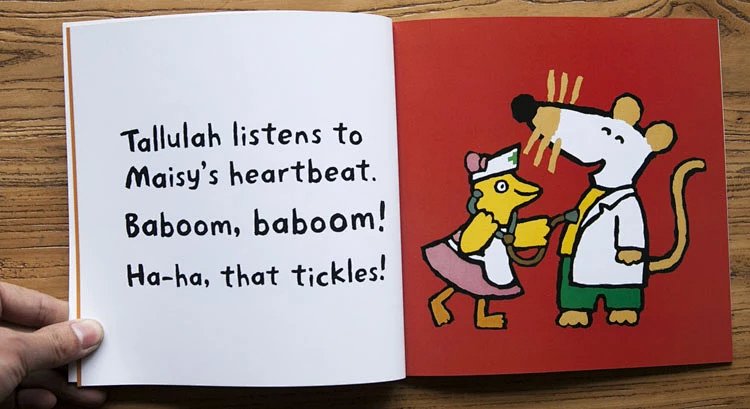 10. MAISY'S BUS
Today Maisy is driving her bus. Join her along the route as she picks up a familiar friend at each stop. Enjoy the ride ... will there be room for everyone? Great fun both for readers familiar with bus travel and for those for whom this is a first ride, young readers will love guessing who might be waiting at the next stop.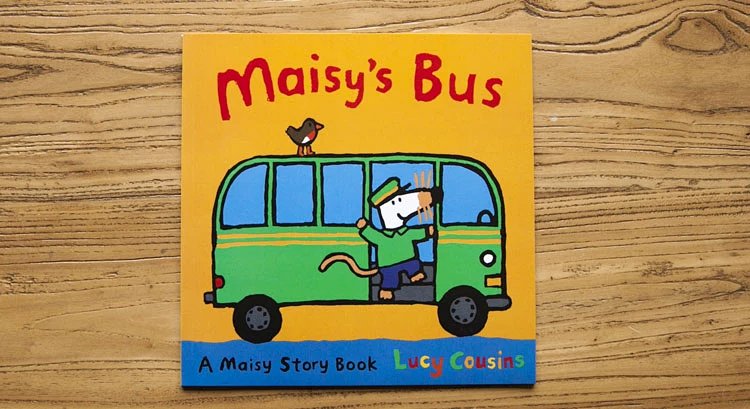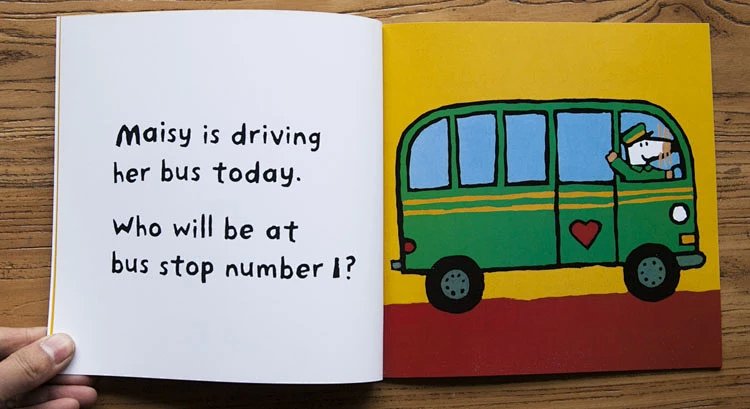 Complimentary audio mp3 available for download for our customers. The purpose of the mp3 is to supplement the book reading, for the convenience of busy parents. Parents can equip this audio when reading with their children or play the mp3 during children play times to get the content implant into their sub-conscious mind. However, please take note that some mp3 might not 100% exactly matches the book contents. Parents, you will need to listen to it and do some sort of filtering yourself!